The Hope Group offers a small by design approach for building a custom home. As your personalized concierge resource we have the ability to curate off market land opportunities and custom built designs. We partner with you through your decision making process to ensure unparalleled results, with a maximum return on investment.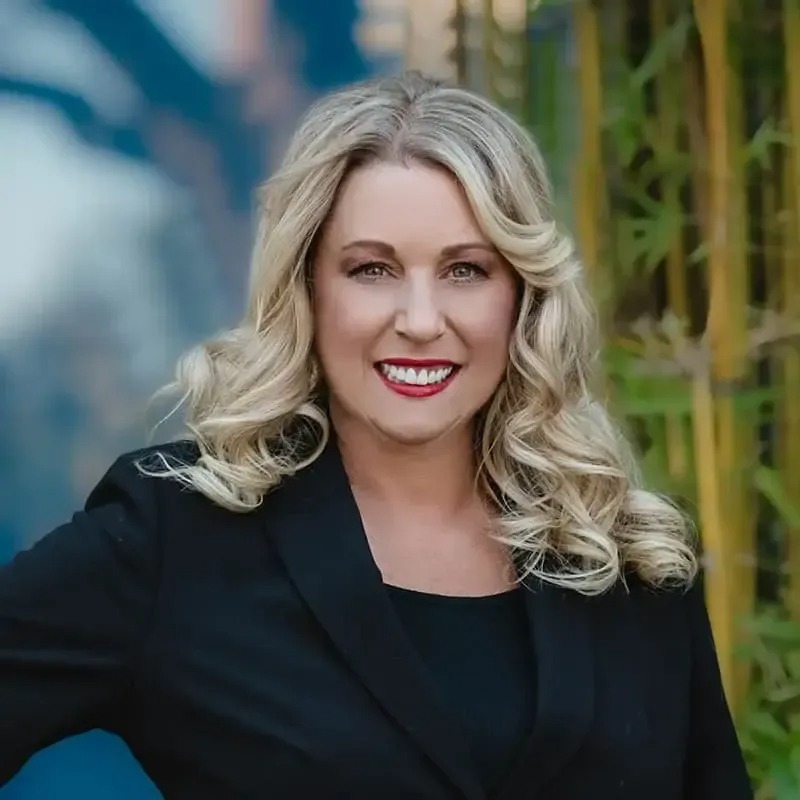 Industry innovator Laura Hope founded The Hope Group to bridge the gap between high-end custom homebuilders and buyers seeking unique home solutions. She specializes in aligning her clients' particular needs, expectations, and budgets with top architects, builders, and other industry experts. Passionate about her profession and visionary in her execution, Laura consistently maximizes returns on investment for builders and buyers alike. She is dedicated to bringing her clients' dreams to fruition, and she does that with integrity and compassion.
Laura's love of real estate was predated by her work at her family's electric company, which gave her an affinity and respect for construction and its associated trades. Before long, Laura was shadowing a local custom homebuilder. There, she learned the intricacies of managing residential build projects, including how to run a construction site and perform cost analyses. Once she obtained her real estate license in 2010, Laura set out to bring those new construction builds to the market herself.
Laura offers her clients personalized, end-to-end care, an unmatched work ethic, and fierce negotiation skills. A collaborator by nature, she has built a team of professionals who broker intelligent deals and hold client service as their No. 1 priority.
Laura holds bachelor's and master's degrees in psychology and business from Northwestern University. Beyond real estate, she enjoys an active lifestyle by soaking up the stunning Florida coastlines and beaches from her bicycle, practicing yoga, or competing in a great game of tennis. Laura can also be seen cruising around town in her golf cart, enjoying the sights and scenery of beautiful Winter Park and New Smyrna Beach.
Having lived in Central Florida since he was 8, Leighton Hope was introduced to real estate as a child when his mother took him along while scouting houses.
After earning a bachelor's degree in business administration at the University of Central Florida, Leighton began his professional arc in digital marketing and as a computer software specialist selling software as a service (SaaS). As marketing manager and custom home consultant, he keeps The Hope Group current and relevant in the ever-evolving online realm while helping clients bring their vision to reality through the new-build process.
But more than digital expertise, Leighton credits his professional background as the foundation of his confidence in meeting clients, listening to their problems, and providing solutions. His passion for real estate stems from his desire to meet people, learn their goals, and be a problem solver. He considers it a privilege to help clients purchase or build their dream home.
Off the clock, Leighton loves to read, journal, and work out; a self-confessed "gym junkie," he's training for an Ironman race. His spare time goes to more reading, personal development, and video gameplay.
Monica Tipirneni is a passionate real estate agent serving the Orlando, Florida, community. In 2019, Monica entered the industry as a new-home consultant and currently works on a team as the director of operations. In her first year, she had a registered $1 million in sales. She specializes in new custom home construction and holds a New Home Co-Broker designation, which has given her a good understanding of the new homebuying and selling experience.
Before entering the real estate industry, Monica worked as a pharmacist, developing excellent communication and customer service skills she now applies to the real estate industry. Throughout her career, she has helped build custom homes for herself as well as her friends and family, which helps her to see the project from her clients' perspective. She can anticipate any issues that may arise or questions the client may have helping to overcome any potential problems.
Monica grew up in Columbus, Ohio, but currently lives in Orlando, where she and her husband have raised three kids. In addition to real estate, she is an adjunct professor of pharmacy at the local community college and has served on various committees at her children's schools. She loves engaging with and contributing to her community in any way she can. In her free time, Monica loves to travel, read, and learn about new things.
Jeff Schnellmann is a builder of luxury custom homes as the principal of Silliman CitySide Homes. He has been building custom homes in Orlando for 3 decades. He holds a Real Estate license to find properties for his company and to assist clients and colleagues in buying or selling property that can be used to build new homes.
Jeff is a dedicated member of the Greater Orlando Builders' Association (GOBA) where he has served as its President in 2017. He is currently a member of the Boards of Directors for GOBA, FHBA, and NAHB. He is also the current President of the Master Custom Builders' Council (MCBC). He has been recognized three times as GOBA's Builder of the Year, and in 2020 was recognized as the Builder of the Year for the Florida Home Builders' Association. Jeff's expertise in Real Estate is helping clients find a property to build their new homes and sorting through the bureaucratic details to determine what can be done with the property.